The Digital Credentials Masterclass is the culmination of a multi-year, multi-country project investigating the potential of micro-credentials to transform the European Higher Education landscape, from the perspectives of policy, technology, pedagogy and institutional strategy.
In this foresight event, our aim is to collectively learn from experts across these four fields, using the input to fuel discussion on the future development of micro-credentialing in the coming 5 to 10 years and its impact on various aspects related to education in Europe, such as access to education, development and information on learning opportunities, programme delivery, quality assurance, recognition or credit transfer and accumulation.
The event will be centred around four themes which will aim to forecast future trends around burning issues in the micro-credentials landscape
Micro-Credentials in the Future European Policy Landscape
What are the key driving forces for the future of open education through credentialisation? 

How will the role of the regulatory bodies influence the provision of microcredentials? Are there existing policy and regulatory instruments in place or do we need to redefine them. If there is a need for new instruments, who should take the lead and how?

In the case of still maturing technologies such as blockchain and AI which are being heralded as the facilitation instruments for microcredentials and other flexible & stackable learning, how should the European policy making efforts be aligned to support or control them in the next 5/10 years?

How will microcredentials pave the way for a digital education future which is industry-aligned and competency-focused?

How will microcredentials facilitate traditional learning processes when it comes to the rapidly transforming workforce landscape? 
Technology powering the future of micro-credentials
How will emerging technologies such as blockchain, AI, VR/AR, machine learning facilitate innovative learning models and influence the provision of microcredentials bringing them into the mainstream in the coming years? Please also consider the ease of provision in complex scenarios such as for marginalized groups e.g. refugees.

Can technology fairly play the dual role of being both the driving factor and the facilitator for microcredentials? To what extent can we rely on technological factors to make this happen? Consider the factors related to meaningful human intervention that might govern it.
Impact of Micro-Credentials on Institutional Processes
&

Governance
How would the current governance and operational processes in HEIs be modified (If at all) to adopt microcredentials? How could institutions be incentivised to facilitate this?

University of the future: Your ideas? (Large scale unbundling or gradual transformation)

We have witnessed the disruption caused by the word 'micro' in different domains(micro finance, micro loans etc in the last few decades). What parallels and lessons learnt could we draw from similar disruptions and translate them to the HEI sector effectively?
Impact of micro-credentials on new learner paradigms
Should earners conform to the requirements of various stacking opportunities already in place, or should they build their own pathways to learning? How would microcredentials aid that process of offering meta credentials for the 'non traditional learner' in the coming years?

The ineffectiveness of a 'one size fits all' approach to education has given way to the lifelong learning movement. Could a personalised and flexible learning approach which has proven to be effective for holistic development of students be facilitated with the use of microcredentials in the near future?

To what extent could microcredentials influence the ongoing debate on a  learner's right to a self sovereign educational identity for lifelong learning?
Day 1: 24 October 2019
09:30-10:30

Opening session

Welcome from the Hosts
Raimund Hudak, DHBW
Davor Orlic, Opening Up Slovenia

Micro-Credentials 101: What are they and why should we care?
Anthony F. Camilleri, Knowledge Innovation Centre

Introduction to the Day and Methodology
Henri Pirkkalainen, Tampere University

10:30-11:00
Coffee break
11:00-12:30

Theme: Technology powering the future of micro-credentials

National approach to open badges in higher education
Janina van Hees, Project manager educational innovation with ICT, SURF

Technology powering the future of micro-credentials: a view on Blockchain and Open Badges for Higher Education
Chiara Carlino, Consultant for Universities, CINECA

A European Infrastructure for Technology Collaboration
Lluís Alfons Ariño Martin, Universitat Rovira i Virgili, Tarragona, IT Director – CIO & co-Convenor European Blockchain Partnership' Diplomas & Credentials use case

Artificial intelligence, Blockchain & Analytics
John Domingue, Director of the Knowledge Media Institute at The Open University

Blockchain for Micro-Credentials
Urban Osvald – 0xcert

12:30-15:00

Lunch & Knowledge Cafe

15:00-16:30

Theme: Micro-Credentials in the Future European Policy Landscape

Micro-Credentials for EU Skills and Employment Policies
William O'Keeffe – DG Employment  European Commission

Enabling Collaboration between Universities for Digital Mobility
Joao Bacelar – European University Foundation

Micro-credentials' contribution to the future labour market
Rolf Reinhardt – LinkedIN Learning

Open Access through Unbundling
Zeynep Varoglu, Programme Specialist, ICT in Education Knowledge Societies Division Communication and Information Sector, UNESCO

Digital Bologna
Yasmin Djabarian, Programme Manager, Stifterverband

16:30-17:30

Panel: Rapid-Fire Questions from the Audience

Moderator: Ildiko Mazar

William O'Keeffe – DG Employment  European Commission
Joao Bacelar – European University Foundation
John Domingue, Director of the Knowledge Media Institute at The Open University
Piet Henderikx, Senior Executive Advisor at EADTU
Colin Tück – European Quality Assurance Register
Rolf Reinhardt – LinkedIN Learning
Maria Sticchi Damiani, Lead Author of the ECTS Users Guide

Day 2: 25 October 2019
The Knowledge Cafe will allow participants to gain insights into different initiatives related to digital credentials and microcredentials. Showcased initiatives will include:
Day 1
Open Education Passport – Using ECTS for Open Education: Calculation, Verification and Assessment of Learning Outcomes and Workload in Digital Environments – Ferenc Tatrai, EDEN; Ira Sood, Tampere University
Open Education Passport – Forecasting –  Yasmin Djabarian, Stifterverband; Jochen Ehrenreich, DHBW
The Database of External Quality Assurance Results – Colin Tück, EQAR
Flexibilisation of higher education – Janina van Hees, SURF
Day 2
Open Education Passport – Quality Criteria of Credentials – Dénes Zarka, Director of MTI at Budapest University of Technology and Economics
Open Education Passport – Ontology for Recognition of Open Learning – Ildiko Mazar, Knowledge Innovation Centre
Blockchain micro-credentials and learning analytics at the Open University – John Domingue, The Open University
Bestr: A Digital Credentialing System for Italian Universities – Chiara Carlino, CINECA
Accommodation
Hotel Astoria
Prešernova 44, 4260 Bled, Slovenia
Registration
Please register here for the event to help us make the necessary organisational arrangements.
Practical Tips
Hotel Astoria is located in the very heart of the historic town of Bled, surrounded by beautiful lakeshore, unspoiled nature and views to the unique Bled Castle. The offers gym and wellness facilities. Should you wish to use them or walk around lake Bled, please bring your hiking, gym and swimming gear.
Free parking and a garage are available at the hotel and 24/7 reception.
We recommend getting to Bled via Trieste, Venice, Zagreb or Graz and then taking a direct road transfer. Should you wish us to arrange this transfer for you, please indicate so in the registration form.
Transfers to Bled
All transfers to Bled for speakers have been arranged with GoOpti. One day before your transfer, GoOpti will send you an email and a text message containing the exact pick-up time and location. An hour or up to two hours before the transfer, you will also receive an SMS and an e-mail with carrier info, driver's contact and other transfer details. Their emails and text messages are usually sent before noon, but if you do not receive them until the evening preceding your transfer, please call the urgent telephone number written in your booking confirmation or you may call +386 1 320 4530.
Gala Dinner
The Gala Dinner will be served at 8:30 p.m at Restaurant Sova, Bled.
A 3 course-dinner by the shore of Lake Bled, just opposite the traditional "pletna" boat docks and the stop for the tourist train. The restaurant is easily accessible within walking distance from the Hotel.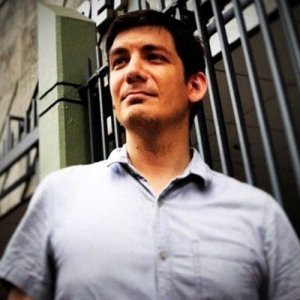 Anthony F. Camilleri
Knowledge Innovation Centre
Anthony works in areas linked to Quality Assurance, Open Learning and Education Management. He is also secretary of the International Standard Organisation PC288/WG1 which is drafting a standard for Quality Management of Educational Organisations. He was previously engaged with EFQUEL in the position of Quality Services Manager. There he managed a set of quality certifications for e-learning including UNIQUe for HEIs and ECBCheck for programmes. In his research, he has been investigating the linkages between higher education, innovation, quality and open education for the last three years, and in particular has been involved with the Open Education Quality Initiative – OPAL and the OERTest Initiative, where he proposed a learning passport model for recognition of credit gained through open learning. Mr. Camilleri has also been active as a QA Reviewer and trainer of QA reviewers around Europe, for a number of different QA institutions in Higher Education.
MicroBol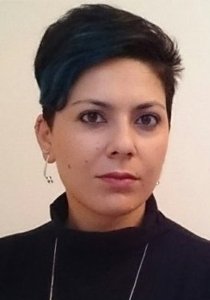 Chiara Carlino
Consultant for Universities, CINECA
Chiara is a consultant for universities at Cineca. With a background in Philosophy, Chiara works at the intersection between humans and technologies - from semantic web to digital communication, from web analysis and monitoring to user interfaces, from functional requirements to technological applications capable of changing social interactions - such as Open Badges and Blockchain.
MicroBol
Colin Tück
European Quality Assurance Register
Colin Tück is the Director of the European Quality Assurance Register for Higher Education (EQAR). He has been working for EQAR since October 2007, initially as Project Manager on behalf of its founding members (ENQA, ESU, EUA and EURASHE). Colin is overseeing the management of the Register and the support for the EQAR Register Committee, the management of the Database of External Quality Assurance Results (DEQAR) and EQAR's contribution to shaping the European Higher Education Area (EHEA). He was a member of the Steering Group for the revision of the Standards and Guidelines for Quality Assurance in the European Higher Education Area (ESG), and is a co-author of the European Approach for Quality Assurance of Joint Programmes. Prior to joining EQAR he was involved in quality assurance-related topics as a member of the European Students' Union's (ESU, formerly ESIB) Bologna Process Committee and of the Executive Board of the National Union of Students in Germany (fzs).
MicroBol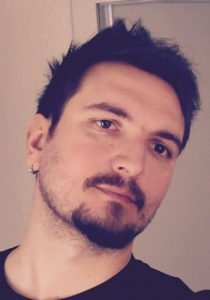 Davor Orlic
Opening Up Slovenia
Davor Orlic is an MA graduate in Digital Humanities from University College London and co-founded VideoLectures.Net with 25.000 educational videos. He created OpeningupSlovenia, a national educational test bed, established the UNESCO Chair in Open Technologies for OER and Open Education and the UNESCO Chair in Artificial Intelligence. He is now managing the K4A Foundation. He works at the intersection of research, technologies, policies and business innovation in education, has international professional experience in project management and is familiar with the Edtech and AI landscape. He managed a portfolio of multinational projects exceeding € 10 million (total value) with an extensive experience in grant proposals for research funding. He is included in EC experts' database. He curated the 2nd UNESCO World OER Congress with 500 policy makers and co-designed UNESCO Recommendation on OER, ratified by 195 governments. He launched the first large-scale automatic translation service for open education Translexy and micro-credentials blockchain service for universities Credentify.
MicroBol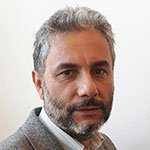 Denes Zarka
Director of MTI at Budapest University of Technology and Economics
Denes Zarka has been working as head of development and adult education expert at the Centre for Learning Innovation and Adult Learning of the Budapest University of Technology and Economics since 1997. He worked as Project Manager at the Budapest Training Technology Centre in 1992-1997. His current work includes managing ODL projects, planning and developing of distance education and e-learning courses and service systems related to the developed, adapted learning materials (network of tutors, specification of courses, staff, tutor training, sale). He often gives methodological lectures and workshops on content development. Furthermore he is experienced with ODL and ICT research, corporate relations and market research.
MicroBol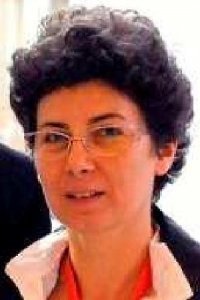 Elena Caldirola
Head of Innovation in Didactics and Digital Communication Unit, University of Pavia
Elena Caldirola is Head of the Centre for E-learning and Innovation in Didactics at the University of Pavia, Italy. She has a demonstrated history of working in the higher education field. Skilled in eLearning environments, Learning Spaces, Blended Learning, Digital Corporate Training, and Lecturing. She is a member of national and international working groups and networks focused on supporting digital innovation in education.
MicroBol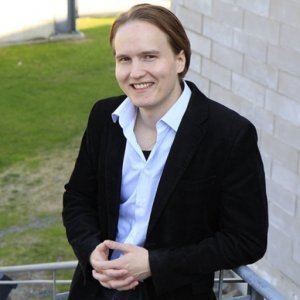 Henri Pirkkaleinen
Tampere University
Henri Pirkkalainen, Ph.D. is an assistant professor for information and knowledge management in Tampere University. He has extensive experience as a coordinator of national and international projects, focusing on digitalization and information systems. He has mainly focused on topics of educational technology adoption and co-creation of ideas in the educational communities and innovation processes in education/business environments. He is currently involved with research on micro-credentials and blockchain for education with projects such as MicroHE and OEPass. On top of this collaboration, he has taken on a coordinating or a researcher role in EU-projects such as OpenScout, Open discovery space and Open Educational Ideas and Innovations, which all deal with digitalization of education. His research expertise is in mixed methods research and in survey research. He has published various papers in journals and conferences such as Journal of Management Information Systems, Information systems journal, Computers and Education, Business and Information Systems Engineering BISE, IEEE transactions on learning technologies, Computers in Human Behavior, Electronic Journal of Knowledge Management and CSEDU.
MicroBol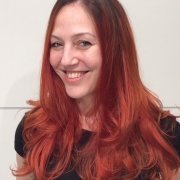 Ildiko Mazar
Knowledge Innovation Centre
Ildiko has worked in the field of open & distance education and e-learning since 1998, accumulating particularly significant experience in the authoring and management of EU co-funded projects. She has a deep understanding and knowledge of past and current funding and reporting mechanisms, and enjoys collaborating with project partners across borders, cultures and various educational and training sectors.
By choice, she is a digital native. She loves using technologies and making a contribution to their widespread practical application in education and learning. She's an enthusiastic and engaging presenter who is approachable and always happy to support those 'every day' educational practitioners who wish to learn more about edtech. Over the course of her career she has also learned not only to differentiate between robust and impracticable ICT solutions, but also how to identify when changes in policies and practices are needed, or desirable, to enable progress.
MicroBol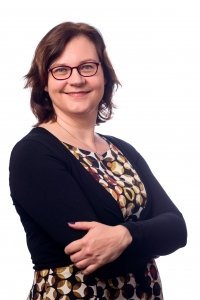 Janina van Hees
Project Manager Educational Innovation with ICT, SURF
Janina van Hees works at SURF as project manager for educational innovation with ICT. Within the Edubadges project of SURF, she is responsible for contacts with external stakeholders. Together with the educational institutions, she works on the concept of microcredentialing and how this can be used in Dutch higher education. This overlaps with her work in the national-level Acceleration Plan, where she works with the group of institutions who are looking at possibilities to make higher education for flexible. In the past, Janina has worked extensively with the theme of online and blended education, for which she has also implemented an incentive scheme on behalf of the ministry of education.
MicroBol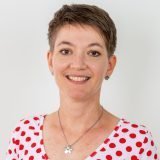 Jasmina Poličnik
Skupnost VSS
Jasmina Poličnik is the General Secretary of The Association of Slovene Higher Vocational Colleges (HVCs). She is involved in several Erasmus+ projects related to work based learning and apprenticeship systems – especially focusing on qaulity aspects, monitoring and tracking procceses. She is also responsible for projects on national level and the national strategy of HVCs.
MicroBol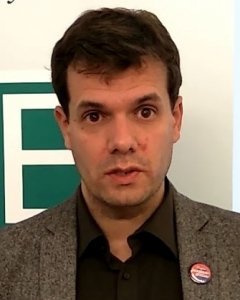 Joao Bacelar
European University Foundation
MicroBol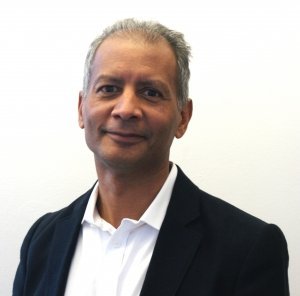 John Domingue
Director of the Knowledge Media Institute at The Open University
John Domingue is a Professor at the Open University and Director of the Knowledge Media Institute and the President of STI International, a semantics focused networking organization. He has published over 270 refereed articles in the areas of semantics, the Web, distributed ledgers and eLearning. His current work focuses on how a combination of blockchain and Linked Data technologies can be used to process personal data in a decentralised trusted manner and how this can be applied in the educational domain (see http://blockchain.open.ac.uk/). This work is funded by a number of projects. The Institute of Coding (https://instituteofcoding.org/) is a £20M funded UK initiative which aims to increase the graduate computing skills base in the UK. As leader of the first of five project Themes John Domingue is focusing on the use of blockchain micro-accreditation to support the seamless transition of learners between UK universities and UK industry. Since January 2019, he has played a leading role in the EU funded QualiChain project (https://qualichain-project.eu/) which has the aim of revolutionising public education and its relationship to the labour market and policy making by disrupting the way accredited educational titles and other qualifications are archived, managed, shared and verified, taking advantage of blockchain, semantics, data analytics and gamification technologies.
John is also a key player in the European Blockchain Observatory (https://www.eublockchainforum.eu/) and the brand new DEL4All EU project.
This year he became a Fellow of the British Blockchain Association
See: kmi.open.ac.uk/people/domingue; twitter: @johndmk
MicroBol
Lluís Alfons Ariño Martin
Universitat Rovira i Virgili, Tarragona, IT Director - CIO & co-Convenor European Blockchain Partnership' Diplomas & Credentials use case
Luis is a C-level executive with more than 24 years of experience within the IT sector, He has a deep knowledge of IT activities from different perspectives: as a business innovator, as a technology provider, as a service provider, as well as an end user.
He has developed his professional career carrying out different responsibilities at the Rovira i Virgili University. He began his professional activity as an ICT technician at the Engineering Schools's ICT unit. Later on he held some more IT technician and management positions at central ICT services, such as system administrator, database administrator, and finally as the ICT security administrator.
After that, he started a C level career first as the IT Deputy Director on 2003, the IT Director on 2005, and as the CIO since 2010.
MicroBol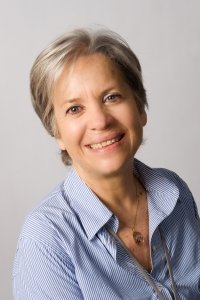 Maria Sticchi Damiani
Lead Author of the ECTS Users Guide
Maria Sticchi Damiani (IT) used to teach at the Free International University of Social Studies (LUISS) in Rome where she served as Head of the Department of Modern Languages and Rector's delegate for International Relations. She was President of the European Association for International Education (EAIE) in 1992 and Erasmus prize for Italy in 1994. She was the Italian member of the Socrates/Erasmus Sub-Committee and of the Erasmus Mundus Committee for many years. She was a member of the Management Committee of the European Project "Tuning Educational Structures in Europe". She was also active as an international ECTS/DS counsellor and was one of the authors of the 2015 ECTS Users' Guide. She has participated in international projects worldwide.
After the start of the Bologna Process (1999) she acted as one of the two Italian representatives in the Bologna Follow-Up Group (BFUG) until 2014 and coordinated
the Italian team of Bologna Experts for many years.
She has published extensively both on language-related issues and on international education.
MicroBol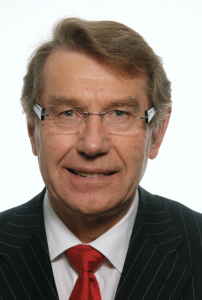 Piet Henderikx
Senior Executive Advisor at EADTU
Piet Henderikx graduated in Psychology and Educational Sciences at the University of Leuven, Belgium (1970). He acted as advisor for educational policy at the Christian Labour Movement in Belgium (1969-1973). He was engaged in research and development in the field of teaching and learning in higher education at KU Leuven (1973-1986). He acted as special advisor for university and research policy in the Cabinet of the Minister of Education (1986-1988). He was appointed director of the national distance higher education network in Flanders (1988-1996).
Since 1996, he is Secretary General of the European Association of Distance Teaching Universities (EADTU) and senior advisor of KU Leuven for international policy. His activities in EADTU are currently related to the organisation of distance higher education and online teaching and learning. Current focus areas are open knowledge sharing (OER, open access, open innovation), international collaborative curricula and online mobility (master and doctorate level), customized education and training on demand, networked education, quality benchmarking in distance and online education, strategies and business models in higher education and university-business collaboration.
Also, he has been counselor for several governments and universities with regard to the integration of open and flexible education in national higher education systems and to the quality and accreditation of programmes and institutions.
MicroBol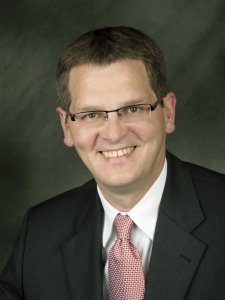 Raimund Hudak
Duale Hochschule Baden-Württemberg
As senior lecturer and researcher with around 15 years of experience at leading academic institutions Raimund Hudak has been involved in various research programmes in Germany and abroad. He is the Project Manager at the Cooperative State University Baden-Wuerttemberg Heilbronn in the European-wide research projects such as HAPHE, BEEHiVES, MicroHE and ApprenticeshipQ. With his involvement in managerial and leadership positions in among others TEMIC Semiconductor, Trumpf and Fairchild-Convac, he directed among others new market strategies, customer service and total quality communications processes, he designed and implemented strategic business plans and managed vital partnerships and new venture start-ups. With experience in Japan and other Asian countries, Raimund Hudak is an expert in Asian market analysis and supply-chain management. Raimund Hudak holds an MBA in Business and International Marketing from the Institute for Technology and Commerce in Reutlingen.
MicroBol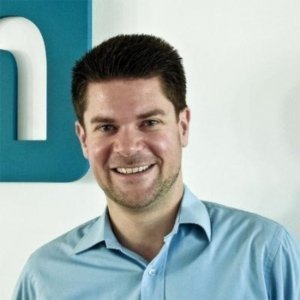 Rolf Reinhardt
LinkedIN Learning
MicroBol
Sandra Kučina Softić
Assistant Director for Education and User Support, University Computing Centre University of Zagreb SRCE, President of Eden
Sandra Kučina Softić is the Assistant Director for Education and User Support at the Zagreb University Computing Centre (Croatia). She is also the Head of the E-learning Centre and the Head of the Office for E-learning at the University of Zagreb. Her work is focused on monitoring and fostering e-learning in Croatian higher education and providing support and advice to institutions, teachers and students in implementation of new technologies in learning and teaching. She was appointed the Croatian representative in ET2020 Working groups on Digital Skills and Technologies and on Digital Education. Her field of interest is strategic decision making related to e-learning and distance education, quality assurance, educational technologies and open education and open educational resources.
She has a master's degree in Digital Education at the University of Edinburgh (United Kingdom).
She has been a member of EDEN Executive Committee since 2013 and in 2014 she received the EDEN Fellow Title. In 2019 she became president of EDEN.
MicroBol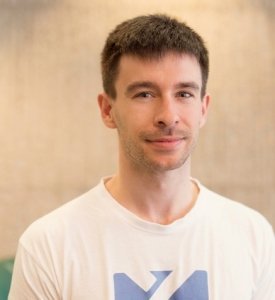 Urban Osvald
0xcert
Urban is the Chief Strategy Officer at 0xcert He is working at the intersection of blockchain, business and real-world use cases on a daily basis. Working in various roles and industries, his past experience mainly comes from the startup world. Urban also has a Masters in International Business and has spent over half a decade in China, both studying and working for multinational corporations. His current role at 0xcert allows him to focus on blockchain adoption and how to derive real added value from this new technology. 0xcert is a Ljubljana-based blockchain startup, focusing on the tokenization of unique assets like certificates, academic credentials, deeds, etc. The team has developed a complete technology stack, ranging from low-level protocols (ERC721 reference implementation) to developer tools (0xcert framework, APIs) and all the way to end-user applications (SwapMarket, 0xcert Verifier, Credentify,...). The company is a world-leading expert in its field and the only EU-based company that possesses this kind of know-how.
MicroBol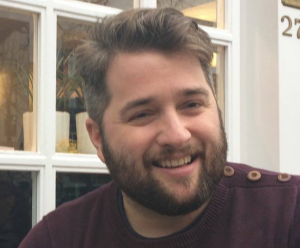 Wiliam O'Keeffe
DG Employment, European Commission
William O'Keeffe is a Policy Officer at DG Employment, Social Affairs and Inclusion of the European Commission. He has experience in policy development in the areas of education, training and employment. He is currently working on implementation of the new Europass Framework, including implementation of a European infrastructure for digital learning credentials. He also works on the area of transversal skills including entrepreneurship and digital skills. William is on secondment from the Irish Department of Education where he worked with the Irish ENIC-NARIC, and topics related to quality assurance and learning mobility.
MicroBol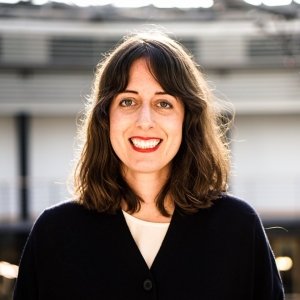 Yasmin Djabarian
Programme Manager, Stifterverband
Dr. Yasmin Djabarian is a Program Manager at the Stifterverband. She supervises HFDcert - the HFD Community Certificate in the Higher Education Forum Digitalisation and is the contact person for the student future working group "Digitale Changemakers". Previously, she was a research assistant at the Center for Quality Assurance and Development at Johannes Gutenberg University Mainz. She studied American Studies and Journalism in Mainz, Washington, DC, and Atlanta and undertook her doctoral studies in Transnational American Studies in Mainz.
MicroBol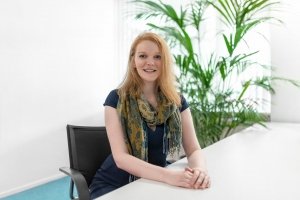 Yasmine Wauthier
NVAO
Yasmine has a bachelor's degree in primary education and is currently finishing her master's degree in social psychology.
She also has a recognized diploma in graphic design, web design and various credits from the University of Antwerp and Ghent in qualitative research and educational sciences. It was her conscious choice not to follow the full studies, but only certain parts. This way of studying has given her the opportunity to combine her various interests: education, technology and psychology in Higher education. She now work as a policy advisor for the NVAO, the accreditation organisation for the Netherlands and Flanders.
MicroBol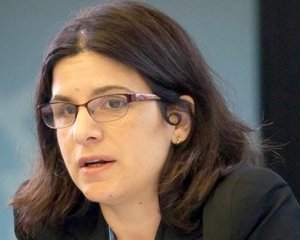 Zeynep Varoglu
Programme Specialist, ICT in Education Knowledge Societies, Division Communication and Information Sector, UNESCO
MicroBol